Community Foundation of Elkhart County
2020 Annual Report
A New Path in a Year of Uncertainty
The Community Foundation of Elkhart County strives to support nonprofits and various endeavors that improve the health of our community, businesses, and people. Its mission is to improve the quality of life in Elkhart County by inspiring generosity.
Every year, the Foundation holds an Annual Celebration, a catered event for its partners in the community that celebrates the work done together. The Annual Report is a key part of that commemoration of the year's accomplishments. This report is not just a series of financial charts, but an engaging print piece with story articles highlighting donors, programs and investments that have made significant impacts in our community. It is a labor of love in its preparation and production, and a wonderful takeaway for all Annual Celebration attendees.
Services
Visual Communication Design
CLIENT
Community Foundation of Elkhart County
Services
Visual Communication Design
CLIENT
Community Foundation of Elkhart County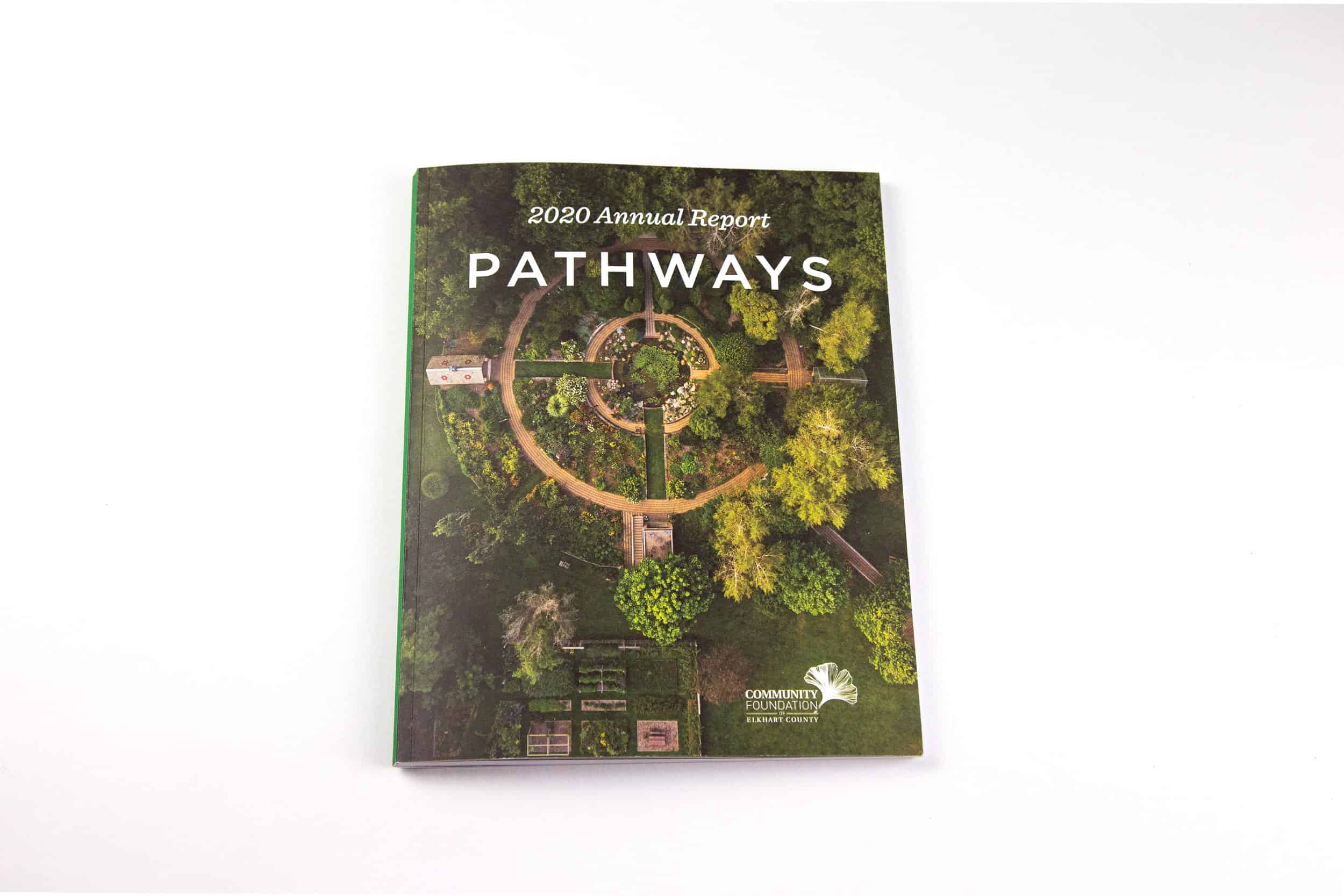 Goals
Due to the COVID-19 Pandemic, the regularly scheduled Annual Meeting could not be an in-person event. Consequently, the Foundation was forced to think about this hallmark event in a different way. The importance of the Annual Report increased even more. We brainstormed ways we might enhance this report and make it more of an experience. What ultimately emerged was the creation of a box that would highlight area products and businesses, simultaneously demonstrating the resiliency of our community and celebrating a few folks who help make Elkhart County such a special place. The "unboxing" process was also meant to highlight the transition from last year's theme of "Opening Doors" to the current year's theme of "Pathways."
Interior spreads of the report
The Community Foundation began working with LightBox in the late summer of 2019 for some project needs. I immediately recognized the partnership and professionalism put into these projects. We made a formal recommendation to bring LightBox in as our sole marketing vendor a few months later. Since that time, LightBox has been a real asset to our brand and marketing efforts. Rafael and Jordan are both rooted in our community and are dedicated to supporting nonprofits, using thoughtful strategies and valued expertise. I am incredibly pleased with how they conduct their business and trust their other clients have had the same pleasant experience with them.
Jodi Spataro, Chief Advancement Officer
Outcomes
While it could not fully replace the Annual Celebration, the Pathways Box was welcomed by its many recipients with great joy and enthusiasm. Out of adversity comes opportunity, and 2020 has been filled with many opportunities to think outside the box. In this case, we spent some time thinking about the box, what goes in, what comes out and the difference a box can make.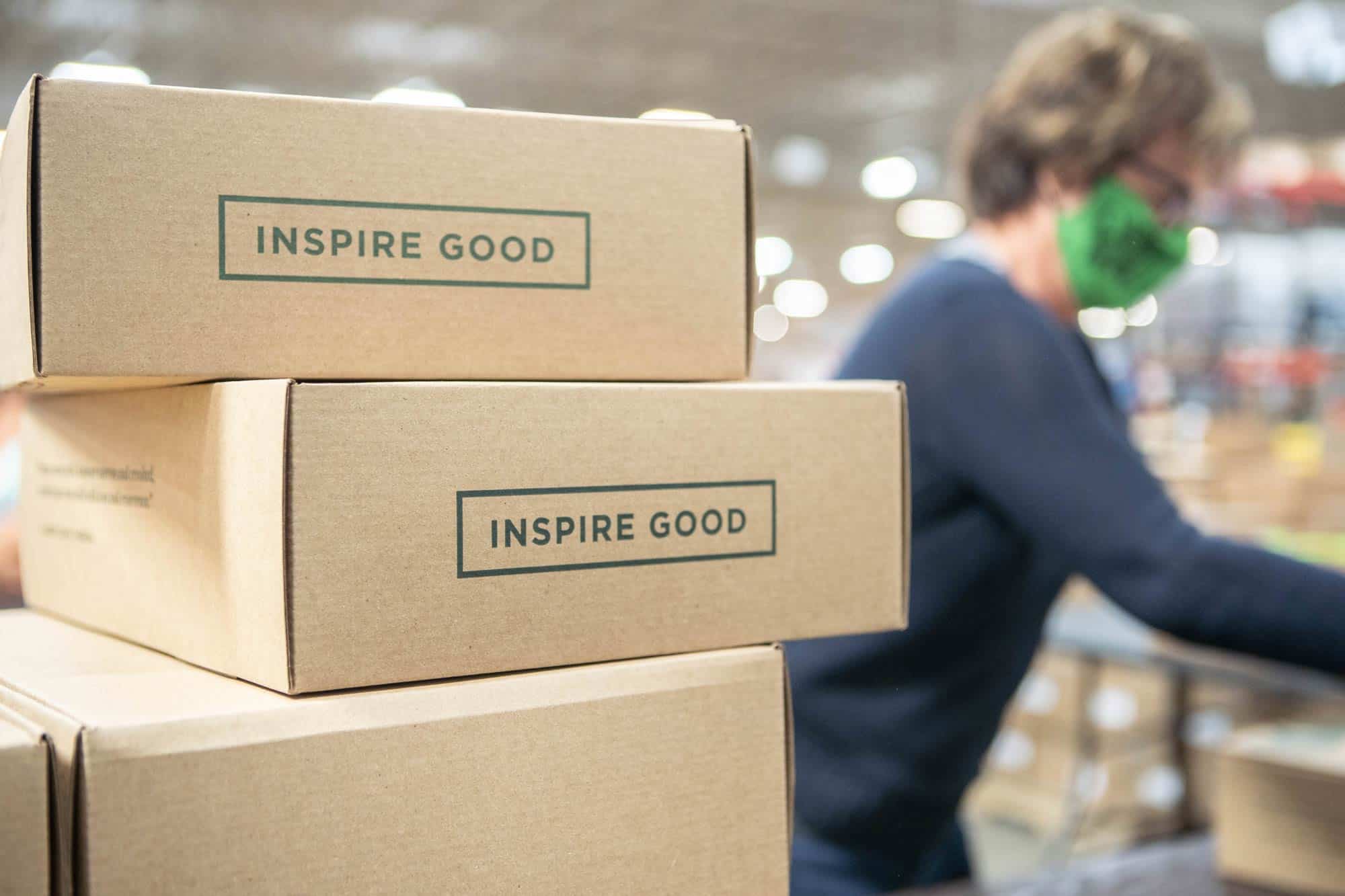 Like Doing Big Things?
Let's work together